The candle is made of real wax with an LED lamp, it looks like a real candle with a dancing flame, but flame less and battery powered, it is very popular for wedding events, party, bar, KTV, coffee shop, hotel decoration, room home decor .. Christmas / Halloween Candle lamp. Price per unit of candles, different size with different price, you can choose the size / quantity that you like, and then send the order accordingly.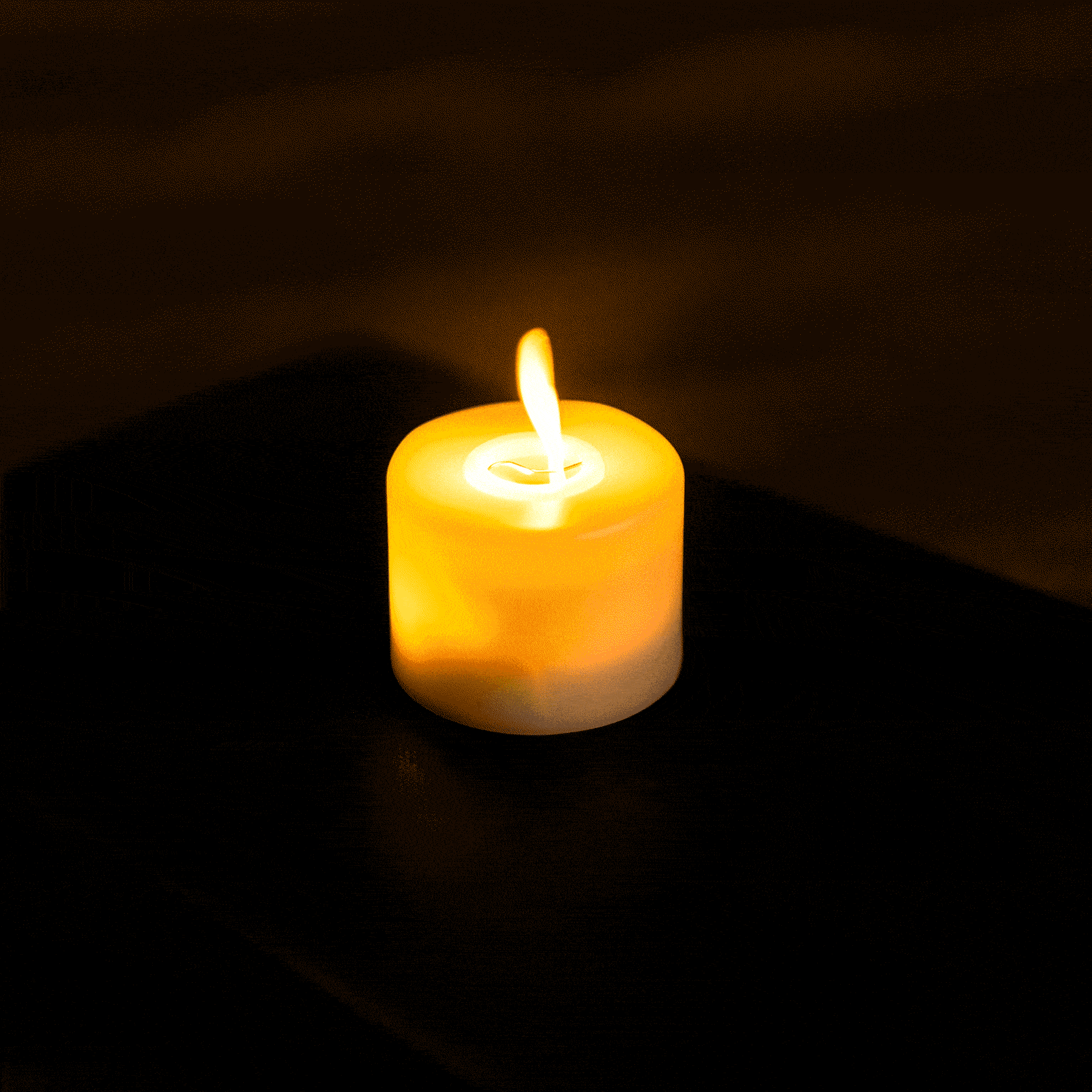 Features:
Smart Control: you can control multiple LED candles with one remote control.

 

Variety: simultaneously several hours of lighting and different brightness levels are optional). You can choose 2/4/6/8 hours with a remote control timer.

Energy saving: you can turn off the LED lamp when it is not needed to save energy. (Video show)

Safe: These LED candles without real flame will not harm children or pets

Perfect Gift: It can be used in many occasions, including Christmas, Birthday, Thanksgiving, Wedding Ceremony, Valentine's Day, Mother's Day, Father's Day, Easter and Halloween, etc.

Dimensions are approximately 3 '' in diameter at 4 '' 5 '' 6 '' high. And 3 AAA batteries (not included).

Can be used in bedrooms, lounges, shades, bathrooms, etc. without risk of fire.
Package:
-1 x LED candle with real flame effect (you can choose the size, batteries are not included) -1 x remote control (one candle has one remote control included. For the safety of air transport, button batteries are not included)